Certified Driving School
+

certified License testing center
=
all in one solution
Take your driving lessons and test at our Facility
We are very excited to become a PennDot Authorized 3rd Party Testing Center. With our certification, we are able to now administer the license exam at our facility. You do not have to take lessons with us to schedule your exam. Booking lessons online are free. To schedule, call us or stop in at our facility at 555 union blvd Allentown pa 18109 (North Entrance). We look forward to serving you.
Driving School & License Testing center
all in one
Take your test at our facility
We Are Open 6 Days A Week
Tue-Sat
9 am to 7:30 pm
The test will be given from
Tue-Sat
9 am to 7:30 pm
TAKE YOUR DRIVING LESSONS & TEST at our facility
If you have any Questions or
To schedule your exam please contact us at
610-508-3011
Driving Courses
See what behind-the-wheel courses we offer.
License Testing Center
Schedule your driving test with us. This does not require you to take driving lessons with us.
Client Reviews
See our wonderful reviews. We strive to be the best driving school and testing center.
Get in Touch
Phone Support / Text:
Hours:
Tue-Sat 9 am to 7 pm
610-508-3011
Address:
555 Union Blvd Allentown PA 18109 (North Entrance)
Email:
Questions@awdrivingschool.com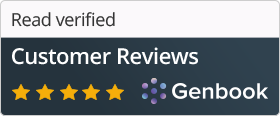 Copyright © AW Driving School 2019 All images and or documents are own by Aw driving School Inc and 3rd parties DO NOT TAKE ANYTHING WITHOUT WRITTEN APPROVAL.